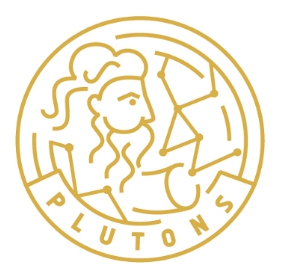 Pluton (PLU) is the first decentralized loyalty token for crypto-based mobile and debit card payments. Every time you use Plutus Tap & Pay (for Android or iOS) or the Plutus Debit Card, you will receive a loyalty reward of up to 3% in PLU.
This calculator is intended to give you an idea of how many PLU you will receive when you make a purchase, and how it affects the PLU supply and reward rate in general.
Behind the scenes, Pluton is based on the ERC20 token standard, which means that it can be held on any regular Ethereum address as long as you know the private key of that address.
Token Contract Address: 0xD8912C10681D8B21Fd3742244f44658dBA12264E
Decimals: 18
The current price of PLU and BTC as seen on
coinmarketcap.com
Go ahead and try some different values to change the calculations and see how PLU will behave.
Making a deposit and want to know how many Pluton you will receive? Enter how much you would like to deposit below.
How many Pluton will be available for loyalty rewards each year?
PLU Market Price USD
BTC Market Price USD
24h Volume BTC
Yearly Volume BTC
24h Volume USD
Yearly Volume USD
Rebate percentage %
Token emitted yearly PLU
Time until all tokens are emitted years
Total Supply PLU
Sold in Token Sale PLU
Reserve PLU
Market cap USD
Deposit in US Dollars USD
Value in Bitcoins BTC
Transaction fee (3%) USD
Rebate ( % ) PLU
Rebate value USD
Total Transaction Volume BTC (Slider range: 30 - 150 BTC)
Please note: Under 30 BTC, the Pluton reward is always 3%. After that, each 0.1 BTC increase in volume causes a 0.0165% decrease in rewards.